Workshops and Professional Services

Sales Recalibration
Workshop
This workshop helps the more seasoned sales exec discover new and creative areas to drive additional revenue as well as help uncover potential "blind spots" that might be hindering maximum performance.

Two Day
One on One Sales Coaching
This workshop is designed for the more junior sales exec that is somewhat struggling to meet his or her sales objectives and is looking to make significant changes to the way they approach their sales territory in order to meet and exceed quota.

Two Day One on One Sales Coaching
It is no secret that in today's environment where many sales execs do not work in traditional sales offices, it becomes challenging to learn critical sales skills. Companies have online training for product information as well as the competitive landscape; however where does a salesman go for many of the intangible skills that are critical to long-term success? Books can offer guidance and insight, such as UST's publication "What They Don't Teach You in Sales School". However, there is no substitution for one on one sales coaching from individuals who have walked the walk. It makes perfect sense for companies to invest in quality training for their employees. The return on the sales coaching investment will pay high dividends and if the company is not willing to make the investment, then the sales exec can and should make the investment on an individual basis. Truly investing in the career a person has chosen makes good business sense. Although sales managers may have the skill set to provide coaching, in most cases they don't have the bandwidth to dedicate enough time to this important discipline. In fact, sales managers who have spent more time in management rather than direct sales typically don't have the required skill set. A successful B2B sales exec must focus on 3 components of the sales triangle:
Fundamental sales skills
Product, industry, and competitive landscape
B2B foundational principles
UST focuses on B2B foundational principles. Without a firm grasp and execution on these Universal Sales Truths, all of the product knowledge and competitive information in the world will not be maximized. Bright and hard-working sales executives who know the product, industry and the competition very well lose business every day because of the lack of foundational principles. Interestingly enough, in many cases they have no idea why they lost the deal. Many times the reason is the 3rd leg of the sales triangle. UST believes it all starts with B2B foundational principles. That is why this sales coaching offering is so valuable for career-minded sales execs that are looking to perform at the highest level. Contact UST for more information.
×

Business Development for Small Business
This course is designed to assist the small to medium business owner develop sales and marketing strategies in line with corporate best practices. Many times the business owner is a solid technician in their area of expertise however they lack the experience and knowledge to take their business to the next level. Specifically they lack the expertise to uncover new business opportunities as well as maximize the opportunities within their current client base. It is important to understand that this is a highly specialized workshop designed for each client's individual requirements. Some of the topics covered include the following:
Do you have an individual in your company responsible and ACCOUNTABLE for sustained growth and profitability?
Are you attempting to sell to a broad range of prospects or are you focusing your time and energy on the prospects that will most benefit from your products and services? In other words have you taken the necessary time to identify your IDEAL CLIENT?
How do you determine how much growth your company can tolerate without impacting service and profitability?
Do you have a well though-out compensation plan for your sales reps that will keep them employed and motivated to work hard?
Do you have methodologies in place to monitor and track your sales pipeline so you can accurately forecast new business and plan accordingly?
Do you have the background and experience to manage a professional sales person?
Are you taking advantage of the software tools that will help accelerate sales performance?
Contact UST for more information.
×
A Career in Sales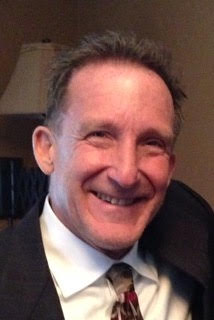 After graduating from St. John's University in 1976 with a degree in business administration, Scott Dunkel accepted a position as a sales representative with Burroughs Corporation. He was assigned a territory in Brooklyn, N.Y., that included sections of Bedford-Stuyvesant, East New York, Brownsville, Greenpoint, and Williamsburg. For those of you who know New York, you can appreciate how challenging this territory was back in the '70s. After two years of pounding the Brooklyn pavement selling mini-computers and high-end business calculators, Scott recognized that his efforts would be better served by representing another product in another market. His research uncovered an excellent opportunity to sell plug-compatible devices for IBM mainframe computers with a company called Telex Computer Products. The company was transitioning from selling tape and disk drives to 3270-compatible display terminals. The mainframe world was going online, which generated significant demand for terminal displays, and IBM could not keep up with the demand. Telex was positioned to capitalize on this demand and was looking to add a sales rep in New York City. Scott contacted Frank, Telex's regional sales manager, to discuss the opportunity. The conversation did not go well. Frank was interested in a more seasoned sales exec — one who was in his 30s or 40s and had a minimum of 10 years of successfully competing against IBM in the mainframe market. Scott had a year and half of experience selling mini-computers door-to-door in Brooklyn. He was not what Frank was looking for. But Scott's lack of experience was offset by his tenacity and never-say-die attitude. He continued to contact Frank on a monthly basis and met him several times. Plus, Scott found out that Frank was a huge tennis fan and arranged to take him and his wife, Linda, to the U.S. Open. It helped that Scott's fiancée worked for the United States Tennis Association. Scott approached his pursuit of the Telex sales opportunity much like a professional sales exec would sell to a major account. After almost a year of intense selling, Scott was finally offered the job in July 1978. At the time, Telex had only 30 salespeople in the entire country. Scott was the youngest at 24. All of the other reps were in their mid- to late-30s. Some were approaching 50! This was truly a very seasoned and professional sales force that needed very little management. Scott's new territory was a bit of an upgrade from what he covered at Burroughs. He was assigned the entire city of New York as well as Long Island. Lots of IBM mainframes equaled lots of opportunity. The challenge for Scott was his lack of experience, which Frank had felt was necessary to be successful at Telex. Additionally, since Telex was a small company, it didn't have sales or product training. Employees were expected to do everything on their own. Scott had convinced Frank that he could do the job — now he had to execute on that promise. Scott spent eight successful years with Telex, learning how to be a professional sales exec from some of the best in the industry. In 1986 Thomas Nationwide Computer Corporation offered him an opportunity to learn the computer leasing business. He took the job and learned a lot about the financial aspects of business, but it did not sit well with him. He spent three years in the leasing business before accepting a position back at Telex, which had merged with Memorex, as the mid-Atlantic regional leasing manager. In 1993, with Memorex/Telex struggling financially from the debt service that resulted from the merger, Scott began to look for other opportunities. As luck would have it, his previous manager at Memorex/Telex had landed a successful position at EMC Corporation. Al had sales responsibility for the entire mid-Atlantic region. And the good news was EMC was looking to add a rep in the Baltimore/Washington, D.C. area. Scott contacted Al and began his 12-year tenure with EMC. During his career at EMC, Scott consistently attained quota and replaced IBM data storage with EMC in more than 20 accounts in the Baltimore/Washington, D.C. area. He was responsible for placing the first EMC storage systems in accounts such as Citigroup, Blue Cross, T. Rowe Price, World Bank, GEICO, First Data, and Allegis Group. In the field of high-technology sales, an industry infamous for churning and burning sales reps, Scott mastered the craft of professional sales for more than 25 years. In his book he shares insightful examples from his career that will resonate with salespeople competing at the highest levels. Today Scott focuses his attention on helping sales professionals elevate their game to new levels by offering workshops, a monthly sales newsletter, as well as one-on-one sales mentoring. Additionally, he volunteers his time with SCORE, a nonprofit association affiliated with the Small Business Association. SCORE is dedicated to helping small businesses get off the ground, grow, and achieve their goals through education and mentorship.